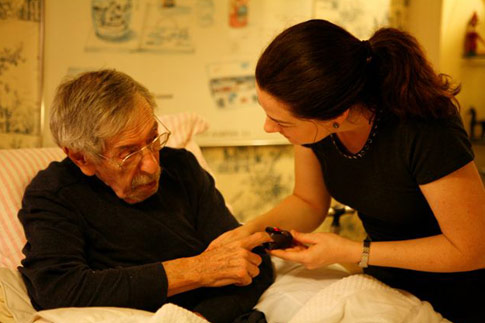 SUPPORTING GROUNDBREAKING INNOVATIONS IN HOSPITAL AT HOME
As its name suggests, hospital at home programs make acute, hospital-level care available to adults and particularly older adults where they live, rather than in a traditional hospital setting. Interest in hospital at home and its patient-centered and cost-effective approach to improving outcomes, particularly for vulnerable patients, has exploded recently. The Hospital at Home Users Group™ was formed to build on this excitement.
A dynamic collaborative of hospital at home programs around the United States and Canada, the Users Group is sharing resources and best practices, working together to expand the reach of our programs, and developing the program and policy standards to inform regulatory and reimbursement policies necessary to spread this hopeful model broadly throughout North America.
Visit the Technical Assistance Center
Looking for insight and resources to help guide your hospital at home program?
The HaH Users Group, in partnership with the Center to Advance Palliative Care (CAPC), has gathered an array of practical help into a one-stop Hospital at Home Technical Assistance Center. Expanding every day, this site includes case studies and implementation tools, links to resources on special topics, as well as our webinar series, and information on the CMS Acute Hospital Care at Home waiver and program.
Office Hours are now available every two weeks in our Events center, where you can meet in small groups with Hospital at Home Users Group™ leaders and get useful insights into the challenges that you are facing as you start or grow a hospital at home program.
Take a look at the Hospital at Home Users Group™ Technical Assistance Center, and check back regularly to take advantage of this useful resource.
The Hospital at Home Users Group™, in partnership with the American Academy of Home Care Medicine and the American Hospital Association, has developed an ongoing webinar series for hospital and system leaders interested in learning about implementation opportunities and challenges associated with the new CMS waiver supporting Acute Hospital Care at Home.
Since December 2020, we have conducted twelve webinars on a variety of topics. Please see our Webinars page to review all the recordings and slides.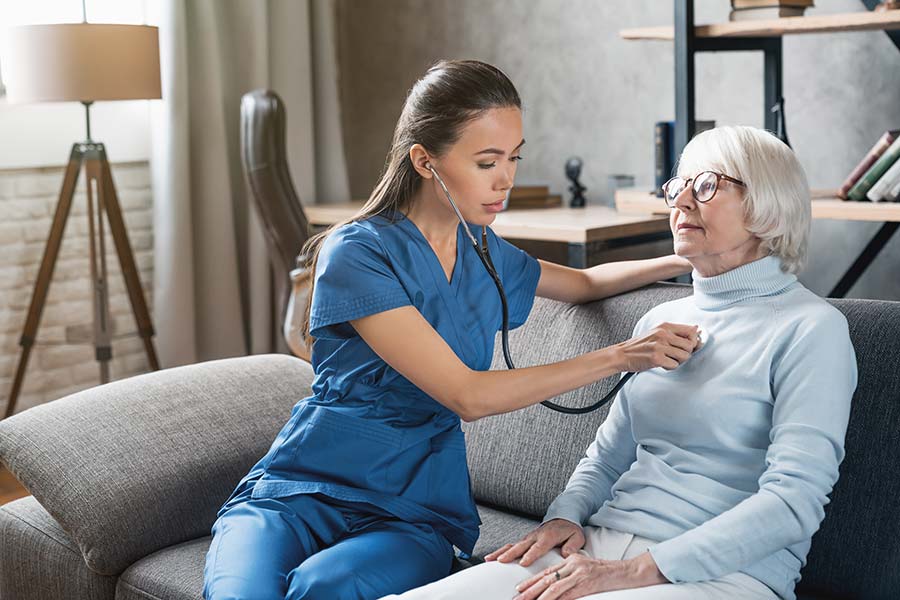 Options for Addressing the 2020 CMS Waiver Requirements
How to interpret conditions of participation, and options for program design to meet waiver requirements.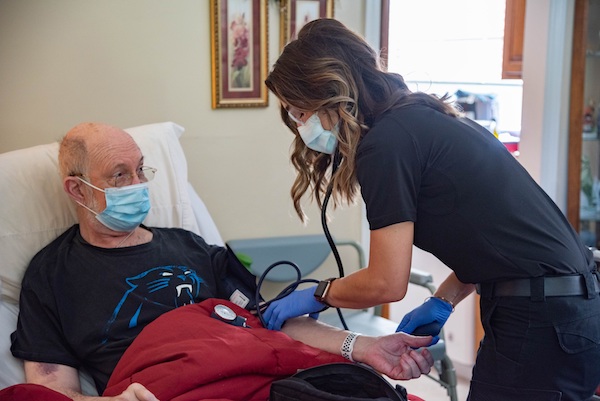 Atrium Health Hospital at Home
Atrium Health's Hospital at Home program, founded in 2020, serves patients in the Charlotte, North Carolina region and deploys a care team and support services entirely internal to Atrium.