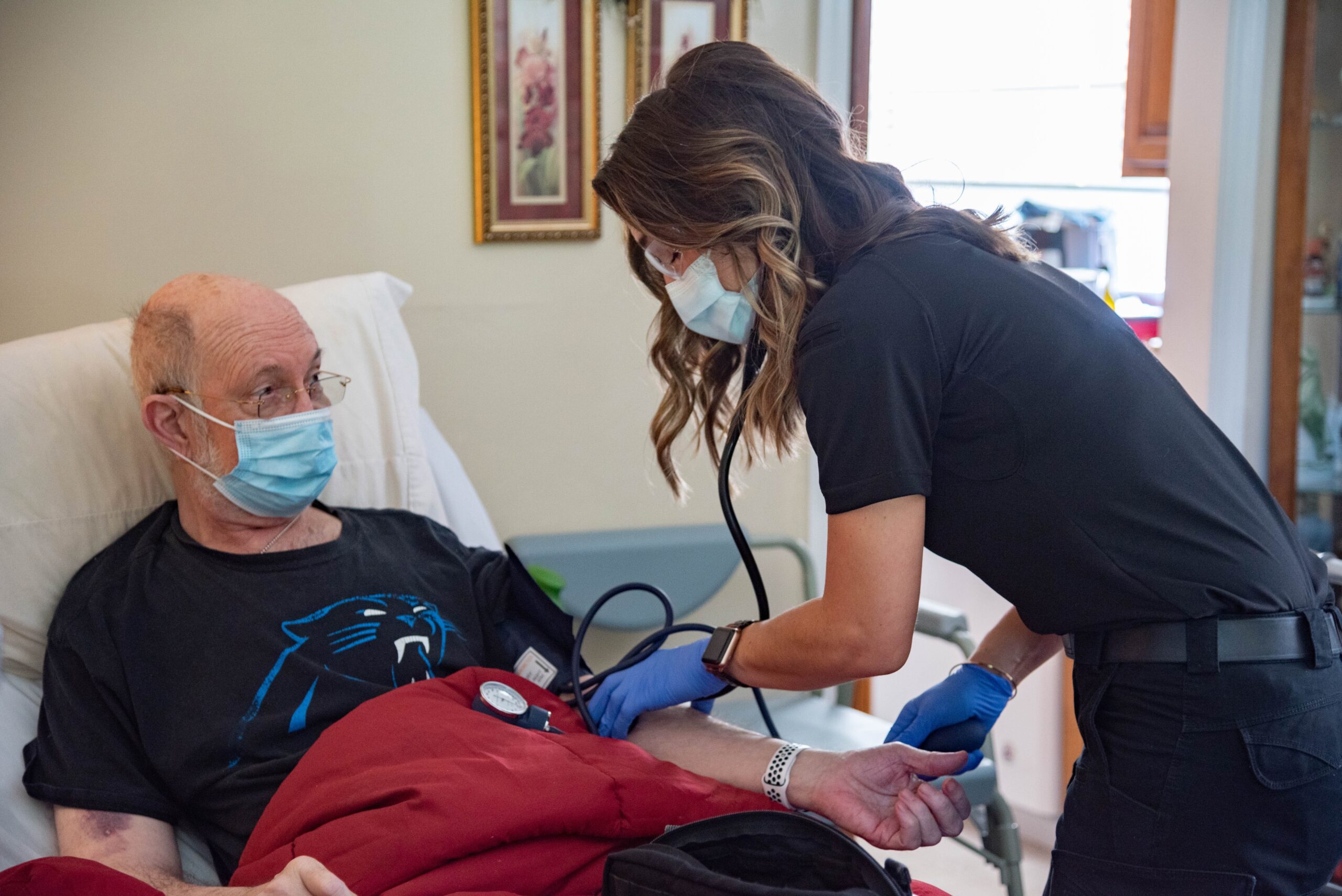 Name of the program| Hospital at Home
Health system| Atrium Health
When established| 2020
Enrollment milestones| >3,300 patients since March 2020, saving 11,000 hospital bed days
Core services| Hospital-level care at home
Image credits: Atrium Health. Photo selected as winner of the 2021 Hospital at Home Users Group Annual Meeting Photo & Video Contest. 
Population served| Adults meeting clinical, SDOH, and geographic eligibility
Area served| Charlotte, NC area and surrounding 8 counties; approximately a 40-mile radius
Outcomes or successes| Annals of Internal Medicine (2 publications); JONA publication; Awarded 2 research grants to study patient selection
Unique feature| Entire care team and support services are internal to Atrium. Utilize MIH for in-home care. Incorporating IM & FM residency programs
Leadership| Colleen Hole, VP; Stephanie Murphy, DO.
Web site| NA
Media coverage| WCNC Charlotte, Atrium Health News, Health Leaders Media
Public resources| None
Contact information| colleen.hole@atriumhealth.org