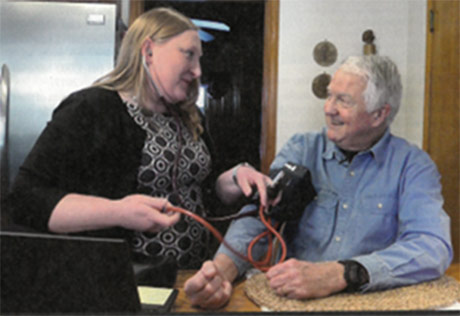 Name of the program| Care at Home (CaH) Services (overarching service line); Hospital to Home Services (HTH) (hospital-level program)
Health system| UnityPoint Health
When established| September 2018
Core services| CaH is the service line that serves as the umbrella for a suite of services including: HTH, Primary Care at Home, 30-Day Care Bundles, Post Discharge Home Visits, Care Management Home Visits, Annual Wellness Visits at Home, Advanced Care Planning at Home
Population served| NGACO, Med A&B, Commercial MA, Commercial risk contract (Focus on rising & high-risk patients that demonstrate high need, high utilization (ED/Hospital), with barriers to accessing traditional ambulatory care).
Area served| All services in Central Iowa (Des Moines Metro); partial services with continued additions in Northeast & Eastern Iowa, Western Illinois (Cedar Rapids, Quad Cities (including Moline, IL and Muscatine, IA), Waterloo). Rolling out to Peoria, IL & Fort Dodge, IA later in 2020.
Outcomes or successes| Significant quality & financial outcomes with managing acute events in the ambulatory space as demonstrated by reduced emergency department and hospital utilization. Significant patient experience at 99% satisfaction.
Unique feature| 30-Day Bundles of Care
Leadership| Peter Read, DO, Medical Director; Dianne Schultz, DNP, MSN, RN, Operations Director; Todd Richard, MPT, MBA, VP Patient Access
Web site| https://www.unitypoint.org/article.aspx?id=98b53d41-abf5-4f9f-be31-09200006c296
Public resources| UnityPoint Hospital to Home YouTube Video
Contact information| Peter Read, DO, Medical Director, Peter.Read@unitypoint.org, Dianne Schultz, DNP, MSN, RN Operations Director, Dianne.Schultz@unitypoint.org, Todd Richard, MPT, MBA, VP Patient Access, Todd.Richard@unitypoint.org