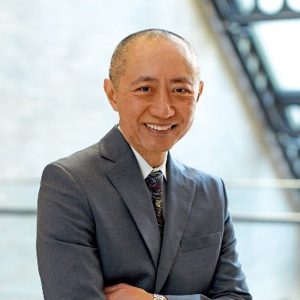 Albert L. Siu, MD, MSPH
Albert L. Siu, MD, MSPH is Professor and Chair Emeritus (2003-2017) of the Brookdale Department of Geriatrics and Palliative Medicine at the Icahn School of Medicine at Mount Sinai where he also serves as the Director of Mount Sinai at Home as well as the Director of the Geriatric Research, Education, and Clinical Center (GRECC) at the James J. Peters Veterans Affairs (VA) Medical Center. Dr. Siu served as Chief of the Division of Geriatric Medicine at UCLA from 1989 until his departure in 1993 to become a Deputy Commissioner in the New York State Department of Health. He served for 12 years on the US Preventive Services Task Force as a member, Vice Chair and Chair.
Additionally, Dr. Siu is a Senior Associate Editor at Health Services Research and has served on a number of foundation and nonprofit boards. Dr. Siu's research aims to improve the quality and delivery of care provided to geriatric populations with a focus on the measurement and improvement of functional outcomes in the elderly, as well as evaluations of system interventions to improve the care for chronic illness.