Held August 23rd, 2023

The extension of the CMS Acute Hospital Care at Home waiver–a remarkable success and boon for the American hospital at home movement–is set to expire next year. The provisions of the waiver must be codified to ensure a path forward for HaH programs around the country and to create a more reliable funding stream and policy environment for HaH . 
Presented by workgroup leaders and Healthsperien LLC, this Payment and Regulatory Workgroup Meeting provided updates from the Hill about securing Medicare coverage for hospital at home, through 2024 and beyond.  
Speakers:
Linda DeCherrie MD
Vice President, Clinical Strategy & Implementation
Medically Home
Eliza "Pippa" Shulman, DO, MPH
Chief Medical Officer
Medically Home
Albert Siu, MD, MSPH
Chair Emeritus, Brookdale Department of Geriatrics and Palliative Medicine
Icahn School of Medicine at Mount Sinai
Andrew MacPherson
Managing Partner
Healthsperien, LLC

Ray Quintero
Managing Partner
Healthsperien, LLC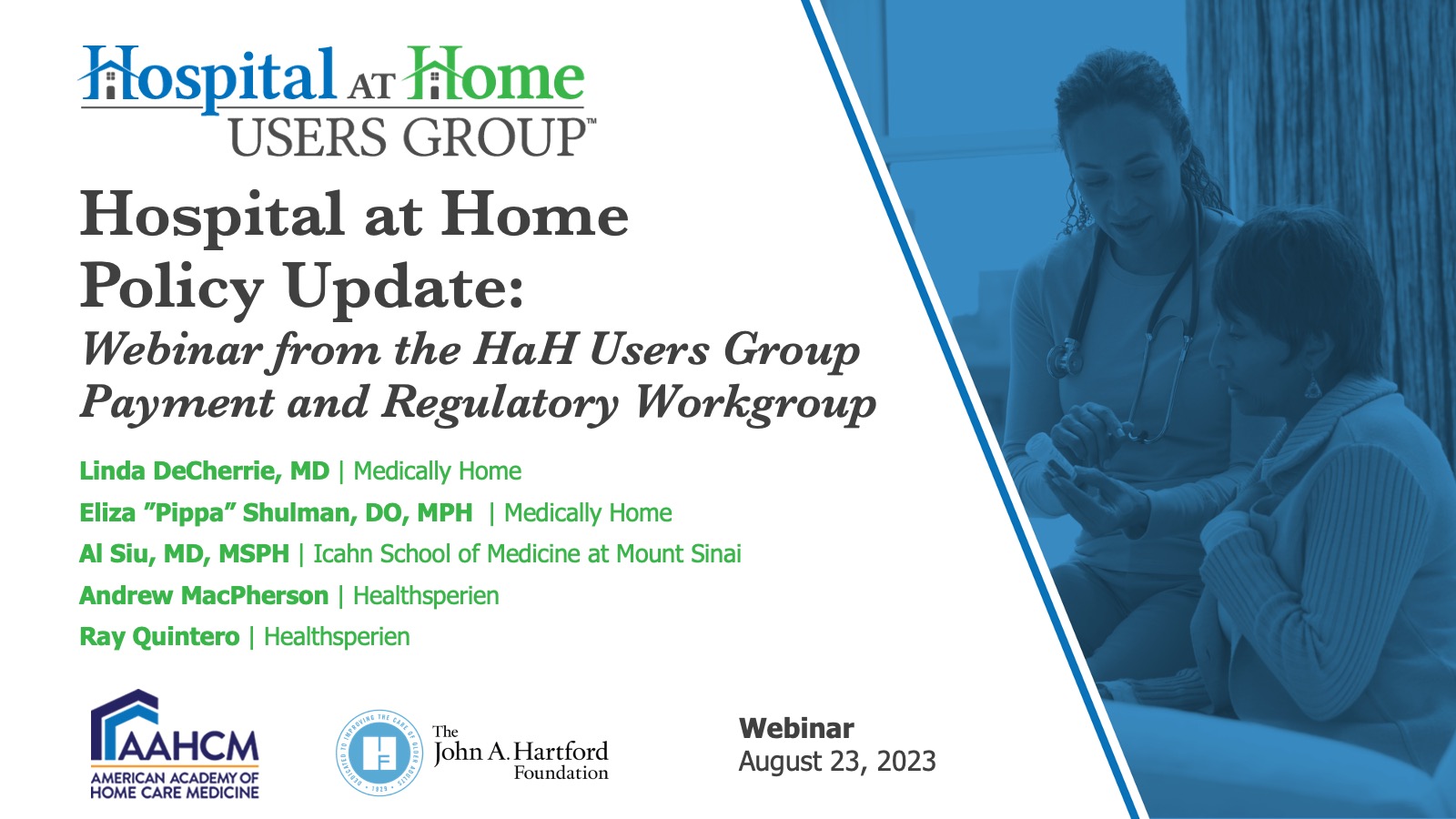 For more resources, please visit our Technical Assistance Center to browse our free library of tools on financial planning and hospital at home implementation at large.